Losing Weight Does Not Have To Be a Miserable Experience
Discover how you can lose all the weight you want WITHOUT:
🚫 Counting Calories
🚫 Insane Workouts
🚫 Shakes, Pills, or Supplements
🚫 Bland, Boring Foods
🚫 Always Feeling Hangry
There is a Better Way!
I know it sounds too good to be true...
But the secret to lasting weight loss and abundant health starts by completely ignoring the standard dietary advice!
The KetoCode™ combines a customizable nutrition plan, behavioral coaching, and a built-in accountability program that will help you achieve "Holy crap, I barely recognize you" kind of results!
CHOOSE A COACHING OPTION
The KetoCode™ IS NOT a Diet
It is a straightforward, no-BS program designed to help you adopt a low-carb lifestyle that is healthy, enjoyable, and sustainable.
It's Time For a New Approach
If you are more than 40 pounds overweight and you are frustrated that no matter what diet or fitness routine you try, nothing works…
It's not your fault... but it is your problem!
For decades, "the so-called experts" have been dishing out horrible advice that had no chance of ever working long-term.
And when that advice doesn't work… they blame you for being too lazy, or not following the plan.
It's time to ignore the experts, stop dieting, and take matters into your own hands.
We developed The KetoCode™ to help you permanently lose unwanted body fat in a safe and sustainable fashion.
The sooner you ignore the standard dieting advice and follow our plan, you'll finally see the results you've never been able to achieve on your own.
You'll feel empowered, healthy, and excited about your new energy and outlook on life!
CHOOSE A COACHING OPTION
How It Works:
You are 3 steps from SAFE, SUSTAINABLE, FAT LOSS:
Know It
Eliminate the guesswork and discover exactly what to do in order to burn body fat for fuel
Do It
Get the accountability and support you need to execute the plan so that you get results.
Make It Stick
Develop habits that help you turn this way of eating into a lifestyle so the results last!
I Know How You Feel and I Know How to Help!
Hi, I'm Coach Becker and I want to help you!
I know what it feels like to be obese, and I also know what it takes to lose the weight and keep it off for good!

I can help you achieve lasting, life-changing FAT loss even if you have failed every other time you have tried.

I will show you how to get the best possible results in the shortest amount of time!
SEE MY COMPLETE TRANSFORMATION
The KetoCode™ IS NOT about Weight Loss
It is about FAT LOSS. And it's not even really about fat loss... it's about HEALTH GAIN.
Fat loss, and the subsequent weight loss, are just really nice side effects!
It's Time to Choose:
Do nothing. If you aren't ready to make a change, no judgment... I was once there too, but unfortunately, I can't help.

Try Harder. Keep doing the same thing over and over and maybe things will change this time? ( Just kidding... that's the actual definition of insanity!)

Do It Yourself. Obviously it is possible to adopt a low-carb lifestyle on your own. The basic principles are simple... stop eating sugar, grains, and processed seed oils. Unfortunately, changing a lifetime of eating habits is easier said than done. This option is better than nothing and if you go this route, I sincerely wish you the best of luck!

Seek Professional Help. By enrolling in one of our programs, not only will you get access to our step-by-step foolproof plan, you will be equipped with the tools and resources to put the plan into action so that you get the results you want!
CHOOSE A COACHING OPTION
There Are 3 Ways I Can Help
Depending on how much support and guidance you need, I have three different ways to experience The KetoCode™:
Join Our FREE Community
If you are curious about the low-carb lifestyle or have questions about what makes The KetoCode special, join our free FB group.
JOIN THE COMMUNITY
(most popular)
Lose 20-40 Pounds in the Next 90 Days
Whether you are new to low-carb or you simply need to get back on track, The KetoCode Reset is a 90-day challenge designed to set you up for day 91 and beyond. It will help you implement healthy habits so that you can experience SAFE, SUSTAINABLE, FAT LOSS.
SIGN UP TODAY
Lose 75-100 Pounds in the Next Year
If you need to lose 75 pounds or more, I invite you to schedule a complimentary coaching call to see if you would benefit from having a personal fat-loss coach and professional accountability partner.
APPLY FOR 1 ON 1 COACHING
How is The KetoCode™ Different?
Which Program is Right For Me?
Who SHOULD Sign up for The KetoCode™?
Who SHOULD NOT Sign up for The KetoCode™?
The KetoCode Commandments
11 practical guidelines that will help you achieve SAFE, SUSTAINABLE, FAT LOSS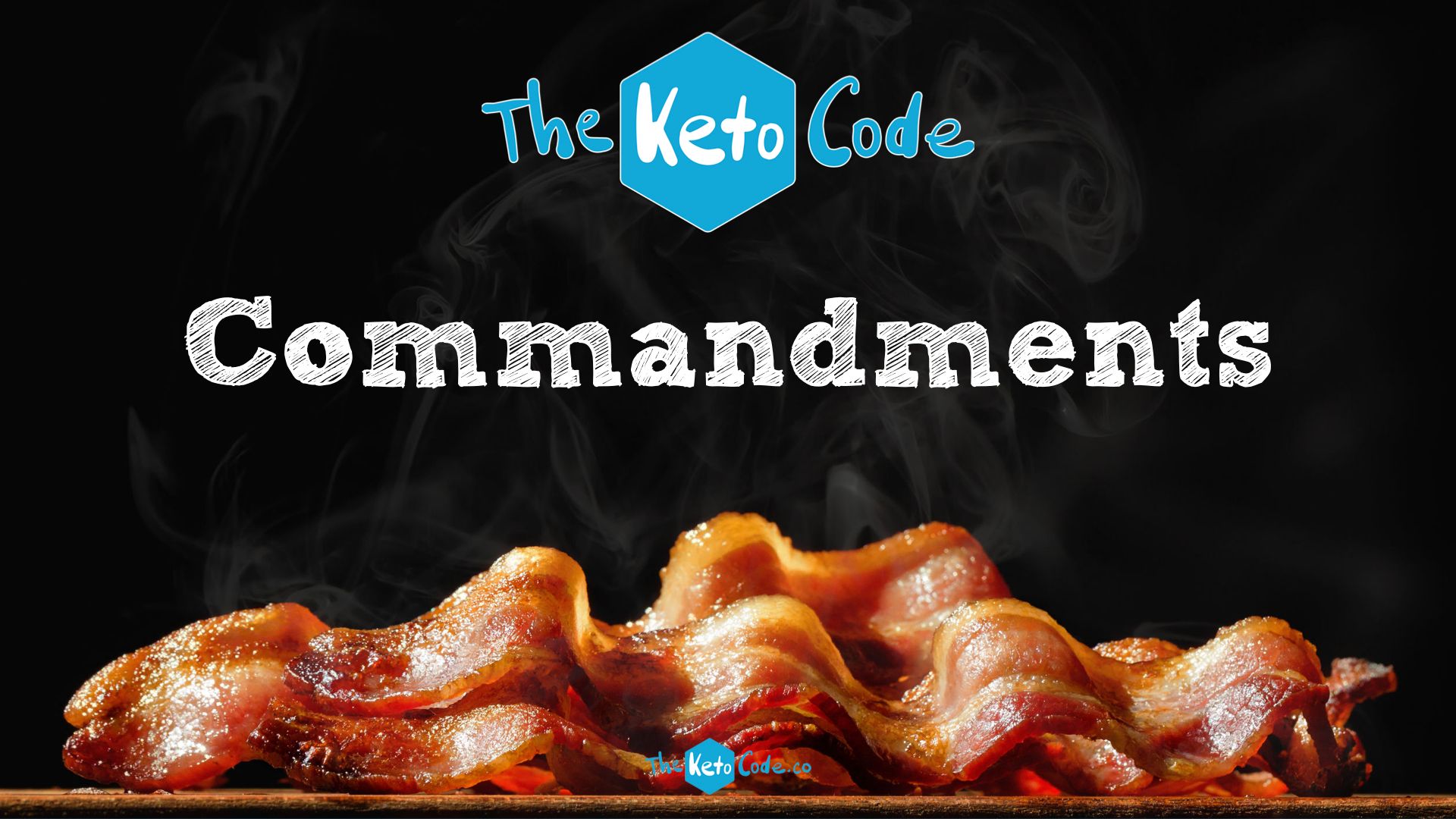 Request a copy of The Commandments plus get a way to save $$$ on The KetoCode Reset program.
Thou Shall Enter Your Name and Email Below:
It's easy to unsubscribe if you don't find the info valuable